Activities
(i) Areas of work
IENE's main fields of interest and activities cover the following areas:
Production, transmission and distribution of electricity
Exploration and production of hydrocarbons
Refining and marketing of oil and biofuel products
Introduction and promotion natural gas as a clean energy fuel
Storage, transmission and distribution of natural gas
Development and promotion of Renewable Energy Sources (RES) for greater contribution to the energy mix
Heating and cooling of buildings and energy conservation in the building sector
Energy efficiency and coogeneration
Solid waste and sewage management for heat and power generation
Clean coal technologies for electricity generation
Production and utilization of hydrogen as a new energy fuel
Environmental protection and energy including energy efficient systems in transportation
Climate change and energy use
(ii) Information Dissemination
One of the principal activities off IENE is to provide up to- date information on key energy and environmental issues in South-East Europe. This information is provided on a regular basis through the publication (in both electronic and printed form) of newsletters, analysis, research notes, working papers, conference proceedings, studies and variety of other publications, as well as via the specialized websites supported and administrated by the Institute. Members and associates of the IENE receive on a regular basis electronic newsletters such as the monthly "SE Europe
Energy Brief", in four installments (inc. Market Watch, Market Insight, Prices and Market Fundamentals, Monthly Analysis), the quarterly SE Europe Energy Review and occasional special briefings.
(iii) Events
Event organization is a major activity for the Institute. IENE frequently organizes conferences, seminars, meetings, educational seminars, workshops and public debates in different locations in SE Europe on subjects related to energy, the environment, sustainable development and associated issues. IENE events are well attended and provide an excellent platform for discussion and networking. The IENE publishes in the form of dedicated microsites presentations, proceedings and background papers related to each event.
During the course of the year IENE organizes a series of events in the different countries of SE Europe but also in some cases in other European countries. Thematic conferences, sectorial seminars, country symposia special colloquia, and bilateral forums form the basis for IENE's events. In addition there are two main conferences and a series of seminars, workshops and symposia which IENE is convening on an annual basis:

i. The S.E. Europe Energy Dialogue which takes place in the city of Thessaloniki in northen Greece in late May or June every year. The "Energy Dialogue" series of meetings started in June 2007 and ever since theyprovide a truly regional forum for discussion, analysis and networking.
ii. The annual "Energy & Development" conference held in Athens in late autumn. This well known conference started by one of IENE's founding member (Mr. Costis Stambolis) before IENE was founded. Since its inception IENE has adopted this important national event as one of its key annual gatherings. The conference which focuses on investment and market operation issues is well attended by hundreds of professionals from Greece but also from many other European countries as it has strong EU angle.
iii. The annual "Cyprus Energy Symposium" first held in Nicosia, Cyprus in 2012 and which will hence be organized annually
iv. The "Opening Up the West Balkans Energy Markets" workshop is held each year in March or April in a West Balkan location
v. An Energy Policy and Strategies seminar is held each year in one of the capitals of SE Europe
vi. An RES investment focused seminar on SE Europe is being held each year in one of the capital cities of the region
vii. A Hydrocarbon exploration and production workshop covering the Adriatic, the Black Sea and East Mediterranean is now held once year in one of the major cities of the region.
(iv) Research Programmes & Studies
IENE is carrying out a broad based programme of research work, studies and publications focused on energy and environment issues related to SE Europe. A number of research programmes and studies have been completed while others are being implemented with funding coming from IENE's annual budget, from European Programmes but also through sponsorship from companies active in the energy field. IENE's research programmes constitute the basis of its research and scientific work, which is an inseparable part of the Institute's activities. Some of this work when completed is highlighted through the publication of studies, reports and working papers ( see Publications ).
The successful organization and implementation of research programmes and studies require core funding that ensures the regular disbursement of monies to the various projects.
For the first time in 2007, IENE undertook and successfully completed a multi-client study on power generation in Greece. Thanks to the contributions of three known companies, all of them independent power producers in the electricity sector, IENE carried out and completed within the agreed time frame, an important reference study on the Greek Electricity Market and its prospects ahead of market deregulation.
One year later in 2008, IENE embarked on a major regional project in order to study the energy markets of SE Europe, understand their interrelationship, assess their impact for the operation of integrated electricity and gas markets as promoted by the "Energy Community", and also estimate the investment potential for energy infrastructure in the region by 2020. This study was successfully completed in 2011 and was published as a special report under the title "South East Europe Energy Outlook 2011". This study too was conducted on a multi client basis with funding coming from a group of six major energy companies active in the energy markets of SE Europe.
All of IENE's research and study programmes are open to sponsorship and financial support from individuals, companies and organizations who are in a position to contribute towards IENE's research and study programmes. IENE is open to proposals from companies and organizations wishing to initiate and support research and study activities.
The Institute is actively participating in EU funded programmes and initiatives. So far it has successfully completed two such programmes in the RES and Energy Efficiency areas. IENE took part, in the EU-funded project GEOFAR – Geothermal Finance and Awareness in European Regions, along with seven other partners from Germany, Greece, France, Span and Portugal. The GEOFAR project was carried out within the framework of EU's "Intelligent Energy Europe" (IEE) programme, which is part of the Competitiveness and Innovation Framework Program. This 2 ½ year programme which was completed in April 2011 provided IENE with the opportunity to contribute its well developed communication skills to a European wide awareness exercise, the goal if which was to familiarize companies and local governments with advanced financial tools for developing and realizing high enthalpy geothermal applications, primarily for power generation. IENE coordinated and produced on behalf of the GEOFAR consortium the programme's publications, an educational video documentary on geothermal energy but also designed and managed the programme's web site (www.geofar.eu). In addition to that IENE as part of the programme organized a series of seminars on geothermal energy applications, with the active involvement of local experts, in Madrid, Lisbon, Budapest, Plodiv and Athens.
Later in 2011 IENE also participated in a Building Performance Institute of Europe (BPIE) lead programme on the introduction of energy related building performance standards in the EU. IENE was responsible for studying the building sector's energy performance, the current situation and requirements for Greece and Cyprus and reported to BPIE through specially designed templates. Upon completion of the project IENE participated in an BPIE convened seminar in Brussels in November , 2011 where the results of the project were presented and discussed. In a follow up seminar in March 2012 in Bucharest IENE was invited to present its findings on the use of EU structural funds in improving energy efficiency in Greece's building sector.
IENE is currently involved in the preparation and submission along with partners in other SE European countries of a series of proposals on RES, Energy Efficiency and energy focused regional planning for submission to EU funded programmes.
(v) Education and Training
Educational activities on energy form an integral part of the Institute's agenda. Although the emphasis of IENE's work has so far been on research and study projects, information dissemination, organization of conference etc., the IENE's management is deeply aware of the need to organize and offer educational courses on various energy-related subjects on a regular basis in response to increased demand by professionals and scholars for reliable and credible information as part of ongoing training and retraining needs.
Courses on energy
In response to the above needs IENE organised a first such course in Athens under the broad title "The Energy Cycle", as an introductory course on energy during the winter of academic year 2009-2010 and a second one the following academic year2010-2011.
These courses covered the entire energy spectrum by referring to basic principles and the role of energy in modern society as well as to separate energy sources and their various applications, with the crucial climate changeenvironment relationship also being discussed.
The attendance to the lectures was limited (up to 40 persons) and upon completion, a certificate of attendance from the IENE was given to all attendees, with the condition of full attendance and participation.
A new edition of "the Energy Cycle" is currently being planned. Moreover, IENE, based on the useful experience of the above courses, is now contemplating the organization of further courses in other major cities of S.E. Europe. These courses are being designed to focus on specific subjects such as RES licensing and project development, electricity trading and energy economics.
Training Courses
A number of training courses on a variety of energy topics are currently being palnned in association with leading international energy experts. These training courses will take place in different capitals cities of the SE European region. "Introduction to Oil and Gas", "Electricity Trading Fundamentals", "Safety Issues in Oil and Gas", " Energy Sector Investment Issues", "Introduction to RES Applications", are some of the subjects of such planned courses, details of which will be announced through IENE's web site.
EVENTS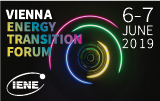 PUBLICATIONS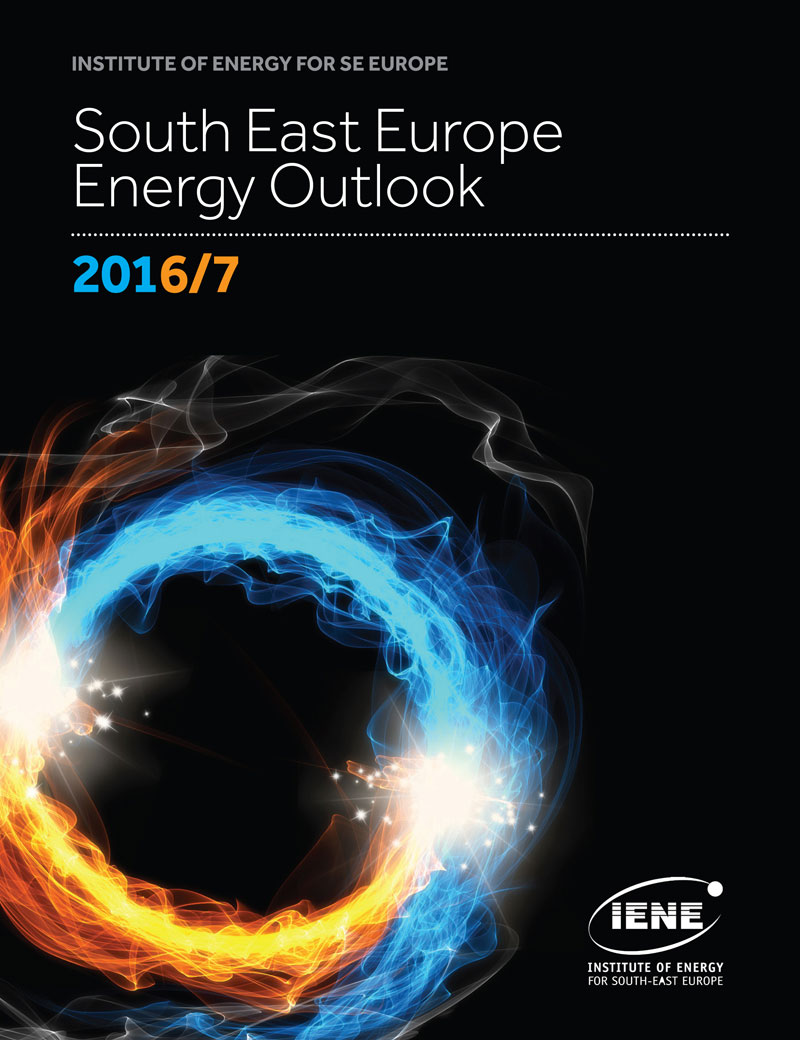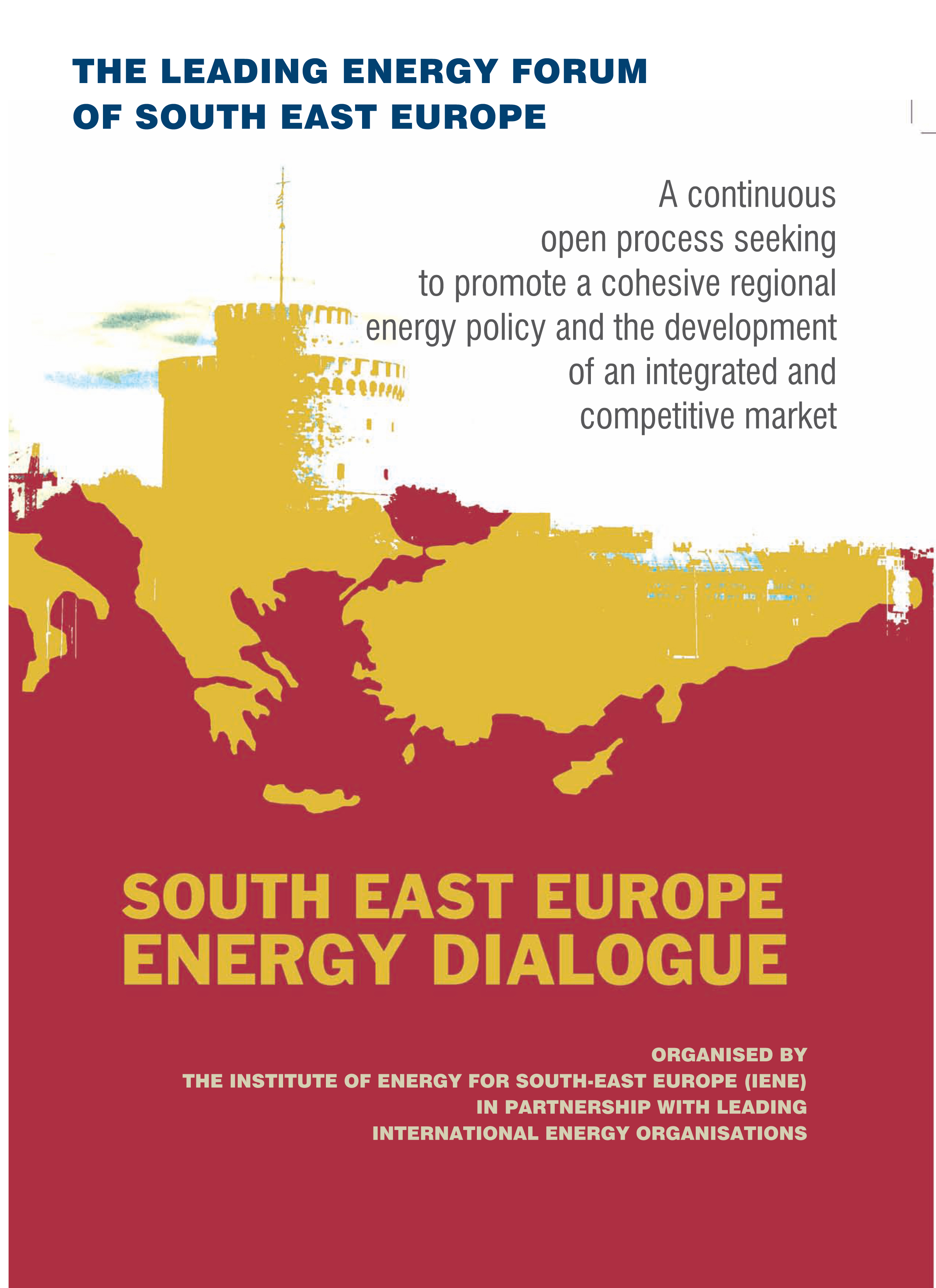 More
COOPERATING ORGANISATIONS