How much Russian gas does Europe use?
Germany, Europe's largest economy, was the largest importer in 2020, followed by Italy.
The UK imported just 4% of its needs from Russia and the US doesn't import any gas from Russia.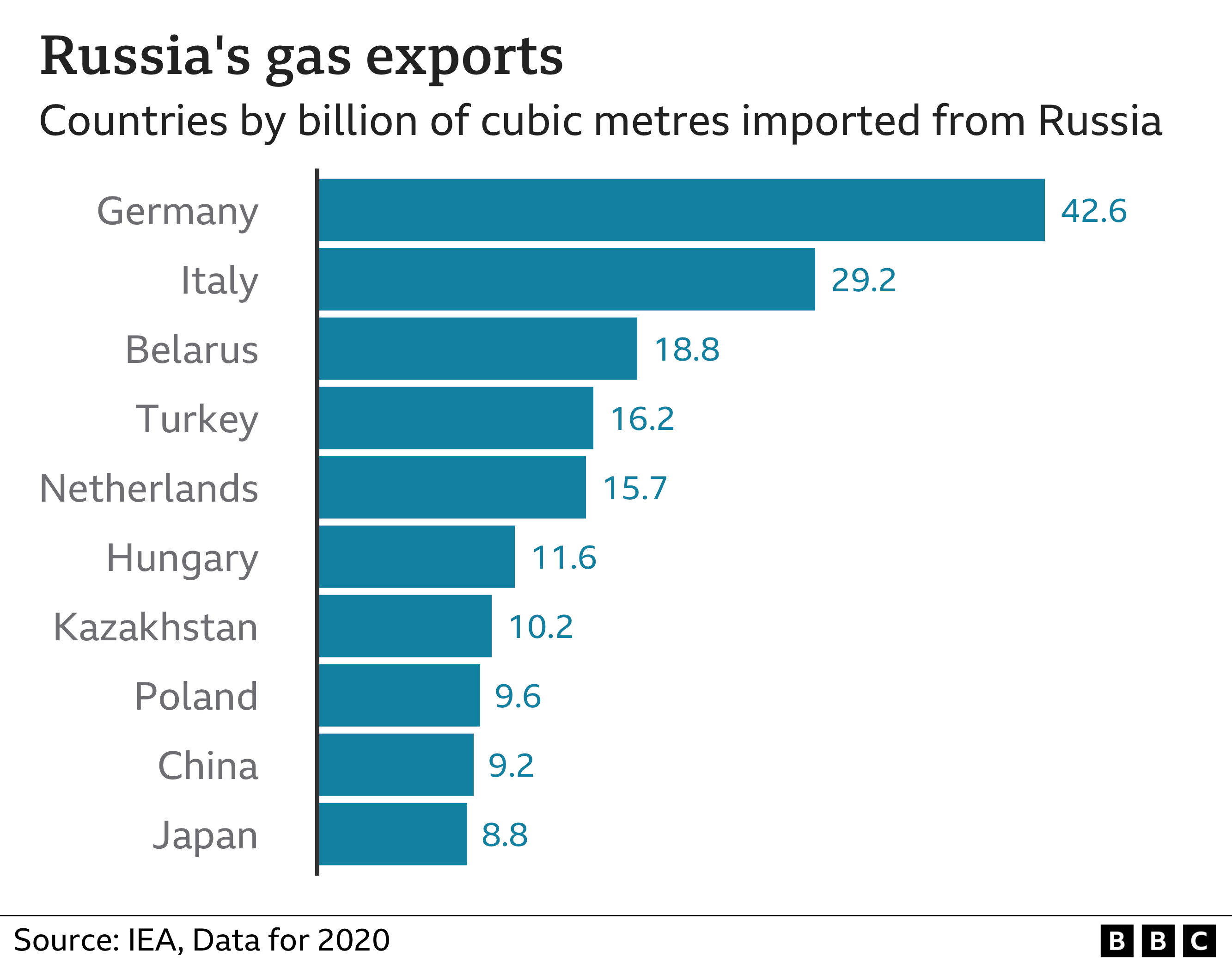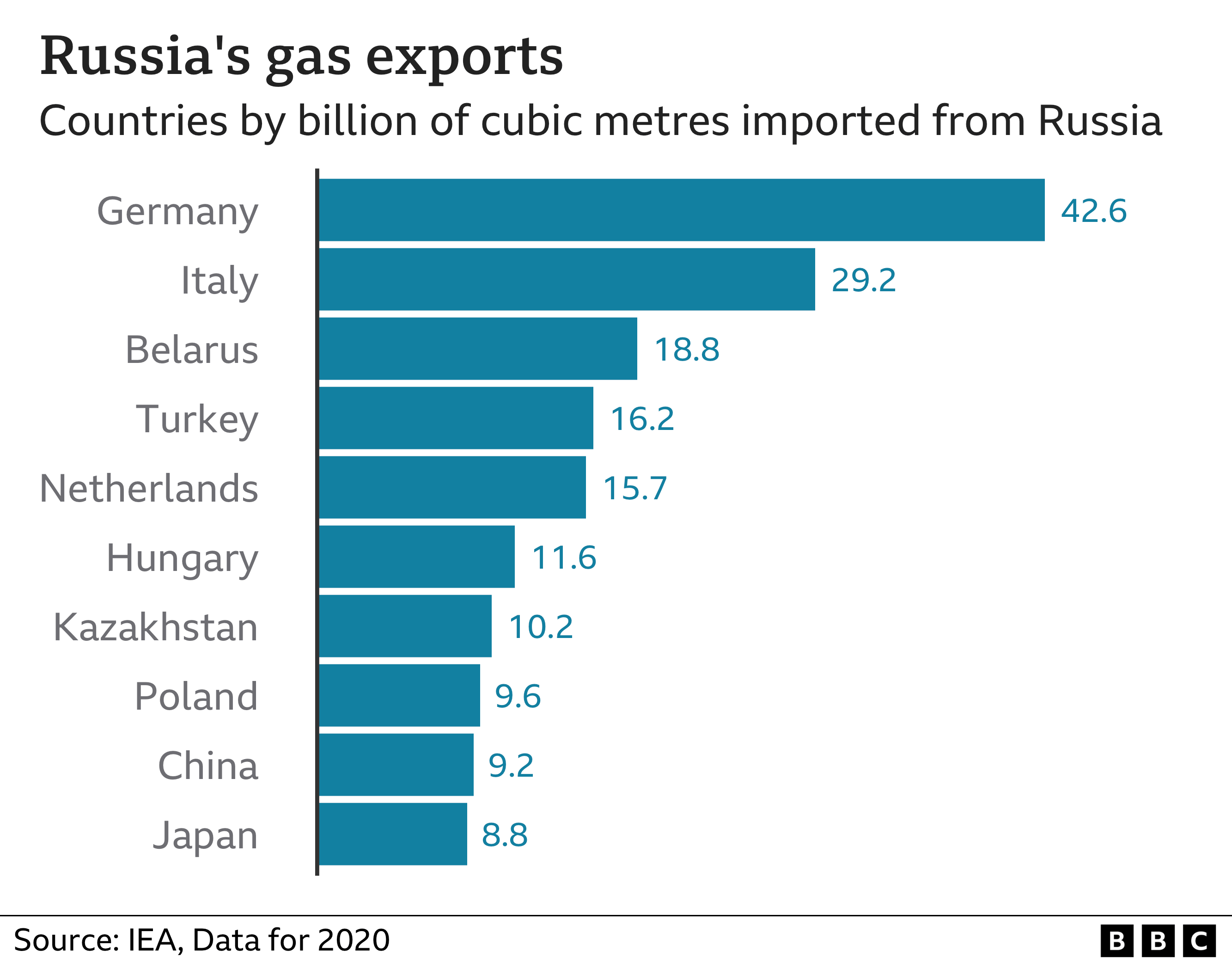 What sanctions are in place on Russian gas?
However, there's doubt over where the EU will find alternativesupplies.
"It would have to turn to producers such as the US and Qatar, which would ship liquefied natural gas (LNG) in tankers," says energy advisor Kate Dourian.
"But there aren't enough LNG terminals in Europe. This will be a problem for Germany, particularly."
How has Russia responded?
President Vladimir Putin has demanded that "unfriendly" nations in Europe pay for gas in Russian roubles. This helps support the value of Russia's currency.
Several European energy companies are paying for gas via Russian bank accounts, which convert euros into roubles. They insist those payments are in line with sanctions.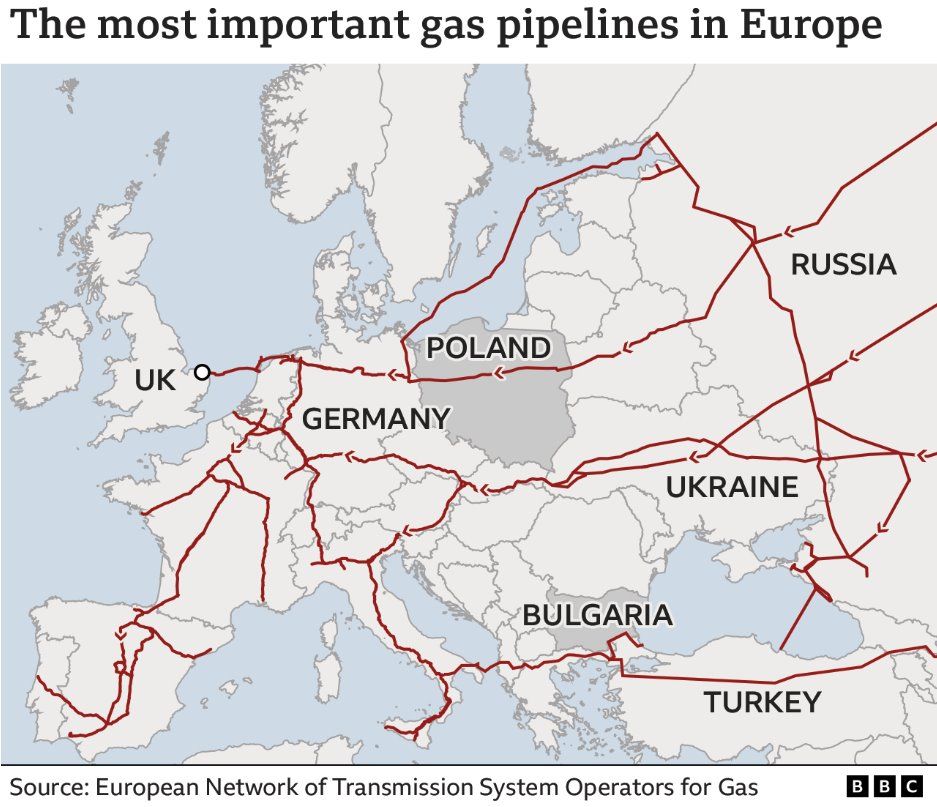 Will Europe run short of oil?
It will allow oil to continue to be imported by pipeline. EU leaders say this is a "temporary measure" because countries like Hungary and Slovakia depend on it.
Many European nations could have their oil supplies squeezed by the ban.
(for the rest of the article, visit bbc.com)