The new edition of the IENE Annual Report for the Greek Energy Sector is the result of systematic work undertaken by the research staff of the Institute in the past months, with the ultimate goal of presenting latest comprehensive and credible data and analysis on the fast developing energy sector in Greece. This latest IENE study is expected to contribute to the further understanding of Greece's dynamic energy sector and the evolvement of its various markets (ie. electricity, oil and gas, renewables, energy efficiency) As the Report points out, the de-lignification program, the high penetration of RES, the electricity interconnection of islands, the initiatives to enhance electricity and clean fuels and other developments form a particularly vibrant energy landscape. At the same time, at regional level, the Greek energy system is developing a closer cooperation with neighboring countries (e.g. electricity market coupling, new gas interconnectors, etc.), creating new trade and investment opportunities.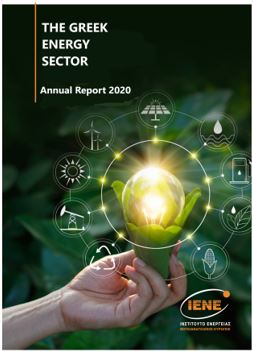 The online event for the presentation of the Report will be opened with introductory remarks by the Chairman of IENE, Mr. Costis Stambolis, with the detailed presentation of the Report to follow immediately after.
Following that a critique and commentary will be contributed by Professor of Energy Economics at the National Technical University of Athens, Scientific Coordinator of E3Modelling and Chairman of the Scientific Committee of IENE, Prof. Pantelis Capros,while Alexandra Sdoukou, Secretary General of Energy and Mineral Resources of the Ministry of Environment and Energy, will also participate and present her thoughts on the challenges faced by Greece's energy sector.
In addition, Prof. George Ioannou, CEO of the Hellenic Energy Exchange, Manousos Manousakis, Chairman and CEO of IPTO, Yiannis Yiarentis, Chairman and CEO of DAPEEP and Nicola Battilana, CEO of DESFA, have been invited to participate and comment in their area of expertise.
Among the sections of the Report to be presented at the event are the following:
•Global and Greek Economy: Trends and Prospects

•Global and Regional Energy Market

•The Energy Market in Greece

•Energy Policy Objectives for Greece

•The Energy Role of Greece in SE Europe

•What to Expect in 2020/2021

•Need for a National Total Energy Strategy

•Investing in the Energy Sector
The full archive of the latest IENE report will be available from 26/11 at the IENE website (www.iene.eu).
You can find the detailed program of the event here